---
About Us.
Porterville Carpet Cleaners.
---

PortervilleCarpetCleaners.com and our carpet cleaning partners have been in business since 1997 serving Porterville, Lindsay, Springville, Strathmore, Terra Bella, Ducor, Poplar, and all surrounding areas.
Our carpet cleaning services are guaranteed to meet your satisfaction. We provide you with high quality work in carpet cleaning, tile cleaning, furniture cleaning, and more.
Our services include deep cleaning, stain and spot removal, pre-conditioning of heavily soiled carpets, hot water extraction.
Call us now for a free quote...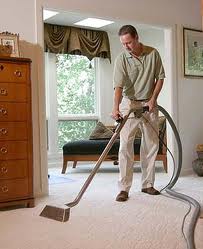 Porterville Carpet Cleaners
We serve residential properties whether it be your home, apartment, rental property, or new construction.
Porterville Carpet Cleaners works hard to earn your trust and loyalty. When needed we can usually offer a 24 hour response time.  We're also proud to be one of the few companies to offer a 30 day guarantee of our services.
Customer satisfaction is our #1 goal. We are thorough, competent, highly skilled, and experienced. We don't just 'talk the talk' but we proudly 'walk the walk'. We do what we say we will do, when we said we would do it, how we said we would do it.
We are insured, bonded, and licensed in California. We often perform work for large businesses in the Porterville area, property management companies, and of course individual residential customers.
What Does All That Mean For You?
It means you get timely, professional, fairly priced expert carpet and upholstery cleaning.
Quality Service
Our technicians, equipment, methods, and customer service are all built and designed to exceed customer expectations. Your satisfaction is important to us and we will customize our service to meet your individual needs and desires. We always complete each job with care and quality.
We use hot water extraction, which is recommended by carpet manufacturers, to clean deep down into your carpet and furniture. This hot water extraction cleaning process permeates, agitates, dissolves, and extracts particulates in your carpet.
Deeply ingrained soil, oils, dead skin, food particles, urine particles, and chemical residues are loosened and removed leaving you with a like new carpet and furniture.  Our procedures do NOT damage your carpet or furniture. Rather, the soil and dirt in your fabrics is what eventually causes degradation of your investment. Getting the dirt out can lengthen the life of your carpet and furniture.
Low Prices
Our prices are fair, reasonable, and competitive. In fact, if someone is willing to charge less than us, please call so we can beat it.
Carpet cleaning prices can vary depending on the size of your home, number of rooms, and the level of dirt and stains in your carpet.
The average house in Porterville typically runs anywhere from $150 to $250, once again, depending on square footage of your carpet and degree of cleaning needed.  Some homes will be less that that and some might be a bit more.
Call us so we can discuss your specific situation. We customize our service depending your individual needs.
Free quotes and information.
Call us now at...