---
Water Damage
Restoration
---
Need some water removed FAST?
Our water damage restoration service responds like Wile E. Coyote to a roadrunner buffet.
Yep, we're fast.
Emergency Response. 24 Hours a day/7 days a week.
Free Advice and Price Estimate.


Experienced and Certified Master Technicians.
Assistance with Insurance Claims.


State Of The Art, High Tech Equipment That Gets The Water Out FAST!

Water Removal, Extraction, Dry Outs


Call us now to get your questions answered and get your free quote...

Or fill out the form below...
Emergency Water Removal
Getting the water out is our specialty. That's what we focus on.
While other companies spread their talents over many services like water, fire, and earthquake damage, we focus on one thing...
We Get The Water OUT!
And we're very, very good at it.
Whether your unwanted water is caused by flood, plumbing leaks, sewage, or ceiling leaks, we have the experience and equipment to complete your "dry out" in a speedy professional manner.
We also service sewage overflows. We get the grime out as well as the water.
Our state of the art equipment sucks out the excess water and filth, scrubs and steams it clean, then our powerful fans vaporize what little moisture is left.
All that WITHOUT our equipment damaging your carpet, floors, baseboards, or walls.
A local plumber can fix your piping BUT Porterville Water Removal and Flood Relief will perform the water extraction.
We Love Serving Our Neighbors
We're here to serve you and your family. We care about you, our neighbors, and your property.
After all, your community is our community. We're local and we love the central California area that we call home.
That's right...We're local.
Water Damage Restoration California...
We're not part of some large distant corporation that looks at home owners and business owners in the San Joaquin Valley as just another nameless customer.
We aim to please and we're here to serve our friends in the community and build a long lasting relationship with each and every one.
Water Damage Restoration
Any prolonged water saturation of your carpet and hardwood floors can cause permanent damage. It's important to get us there fast for the water extraction so we can do everything possible to prevent such floor damage.
We're always ready to respond.
24/7 -- Night or day -- Weekday or weekend
Water flooding and damage often occurs when you least expect it. And whenever it occurs, you can call on us.
We are proud to serve our neighbors in all of central California with professionalism and speedy expert services.
We're happy to visit your property in Visalia, Tulare, Porterville, Hanford, Fresno, Bakersfield, Sacramento, Modesto, Stockton, the central coast, and all points in between.
The 3 Basic Kinds Of Water Damage
We classify water damage into three categories of water...
1. White Water: This is clean water that may be the result of leaking water lines or faucets, and overflowing sinks. Or it may be clean water overflowing from washing machines, dishwashers, and even toilets. This is the easiest to clean up but also often causes the most water saturation of floors and walls. A burst pipe while you are off at work can expel a lot of water in just a few minutes.
2. Gray Water: This is dirty water that has collected sediment or other materials that is not considered toxic. This could be soapy and dirty water overflowing from dishwashers, washing machines, and bath tubs. Or it could be light floodwater that has flowed from your yard and into your home. It's a little harder to clean up than white water because it is mixed with sediment that settles into your carpet and walls. This type of water usually begins to grow bacteria within a day or two and, so, getting it out fast is important.
3. Black Water: This is dirty water that is highly dangerous because it contains disease causing bacteria and other toxins. Black water usually comes from sewage from overflowing toilets or sewer lines. But it can also be from heavy flooding that has picked up contaminants from out doors. But don't worry, our California water damage restoration service gets all the nasty stuff out. You can rest assured that you, your family, and your pets will be safe after we get through with your restoration, water damage, extraction, and dry out.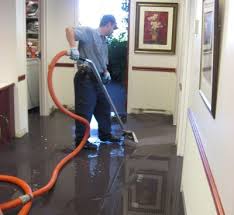 Our Water Damage Restoration Services Include...
Flood Dry Outs

Water Extraction from carpets and hardwood floors

Wall and floor drying

Upholstery Drying and Cleaning

Water Damage Restoration

Antimicrobial Flushing and Extraction

Property Dehumidifying

Sewage Remediation

Complete Sanitizing

Decontamination

Rug Cleaning

Stain Removal

Odor Removal

Mold Inspection

Mold Remediation

Pebble-Tec Floor Cleaning

Water Damage Restoration Control

Tile, Grout, and Vinyl Floor Dry-out

Tile, Grout, and Vinyl Floor Cleaning

Attic and Basement Water Removal and Dry Out

Complete House Cleaning
We proudly serve the communities of...
Sacramento
Fresno
Visalia
Bakersfield
Visalia
Tulare
Porterville
Delano
Hanford
Merced
Stockton
...and all the central valley of California.
Covered By Water Damage Insurance?
Let us help with your claim.
How To Get The Water Out FAST...
Call now for more information on how we can help with your water damage restoration and restore your home or business to its former beauty...
Or fill out the form below...
Emergency Water Removal, Extraction, and Flood Relief Hotline, (559) 544-1999