---
Professional Carpet Cleaners.
We Get The Stain Out.
---

Got stains?
Our professional carpet cleaners and technicians in Porterville can get them out. Fast.
Call us now to schedule a visit and a free estimate...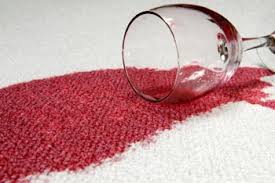 There are a lot of ways to make a stain...
pet urine

spilled drinks and food

heavy foot traffic

and much more
But there is really one good way to take the stain out...Great Equipment and Effective Cleaning Solutions.
OK.  I guess, that's TWO.
Today's modern technology allows our professional carpet cleaners and technicians to use state of the art carpet cleaning equipment and tools to get even the most stubborn stain out.


Plus, the latest advancements in cleaning solutions and stain removal fluids are incredibly effective.
Hot Water Extraction
We use modern hot water extraction for carpet cleaning and stain removal.
Some call it "steam cleaning" but that's not how it works. Hot water extraction doesn't use steam.
Instead, our professional carpet cleaners use direct pressurized streams of hot water. We aim it at your stain and dirty carpets then immediately suck it up again...and the stain and dirt comes up with it.
It's really quite incredible how well hot water extraction works. Home owners are often left with their jaw dropped in amazement.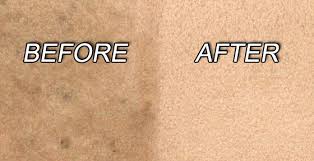 3 Reasons To Call Our Professional Carpet Cleaners
1.  Brilliant Equipment. Our equipment is top of the line and state of the art. We maintain it regularly, checking operations and replacing parts as needed. And we perform routine maintenance after each use to keep everything working smoothly.
2.  Futuristic Cleaning Solutions. Today's cleaning fluids are safe for children and pets. It's also gentle enough on your carpet to avoid any kind of damage but powerful enough to get tough stains and ground-in dirt out.
3.  Tireless Technicians. Our expert carpet cleaning technicians are expertly trained in carpet cleaning, safety, and customer service. We take pride in our work and we approach each job with a sense of service to our Porterville neighbors.
In addition to stain removal we offer many other services including rug cleaning, tile cleaning, deodorization, and more.
How To Get That Stain Out
We rarely come across a stain so stubborn that we can't get it removed and smelling fresh.
As stated above, we have top of the line equipment, powerful and safe cleaning solutions, and diligent professional technicians.
If we can't get the stain out, no one can.
Call us now for a free estimate...