---
Complete Odor Control.
We're More Than A Carpet Cleaning Business.
---

Need to get the stink out?
Our carpet cleaning business specializes in unwanted odor elimination.
Puppies lose control. Kids lose control. Cats don't care.
A lot of different things can cause unwanted odors in your home or business.
If it's not pets it may be...
an old filthy carpet

tobacco smoke

a backed up sewer

a teenage boy
Regardless of the cause, we can make the smell go away (not the boy, just the smell).
Call us now for more information...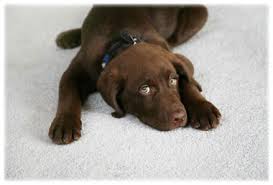 Odor Control Via Our Carpet Cleaning Business
When we clean your carpets with our unique patented odor-removing enzymes it makes your carpet fresh as a spring flower again. Just like new.
In addition to odors, pets and teenage boys create stains...in two different ways of course; One lifts a leg and the other drops a drink.
And these accidents are hard to get our your carpet. Even if you get to it quickly, dab up the moisture (you'll never get it all), and spray some disinfectant, it's only temporary.
There is still urine, or whatever, at the base of your carpet. Over the next day or few it may dry out but the constituents of the original fluid are still there.
As it decays it attracts and breeds bacteria. It also creates amino acids and ammonia as it breaks down.
Anyone in the home with sensitive respiratory systems (asthma, allergies) or a weakened immune system may suffer unnecessarily.
Cats and dogs like to return to the same spot over and over again constantly re-feeding the bacteria and chemical breakdown. Turn your back for a second and that puppy's right back to the same spot.
Businesses can have odor problems too.  Restaurants especially need to be aware of what odor their carpet is emitting.  Our carpet cleaning business services homes, stores, restaurants, office spaces, and pretty much any place else that has carpet or rugs...our services.
'Time' Is Odor's Friend...Not Yours
The longer you wait to get the spot thoroughly cleaned and treated, the more permanent the stain and smell becomes.
So, don't wait for all this bacterial and chemical odor to become a permanent part of your carpet and your home. Call us.
Today's carpet cleaning businesses have special high tech equipment and scientifically formulated cleaning solutions that get straight to the odor causing substances and removes them permanently...IF we get to it early.
How To Get A Free Estimate
Simple.  Call us.
Let us know what you've got going on and we'll let you know what we can do.
Call now for a free quote...